Why is SERVPRO of River Oaks a Trusted Insurance Professional?
3/25/2019 (Permalink)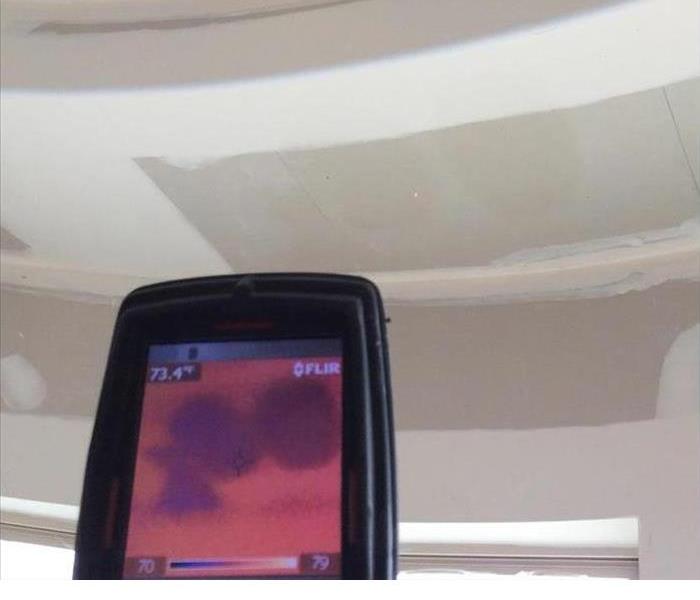 Example of how we use an infra-red camera to assist with discovering hidden water damage in walls and ceilings.
Why SERVPRO® of River Oaks?
As an agent, adjuster, or any kind of insurance professional, you have a number of responsibilities. Of these responsibilities are recommending reputable service companies to your clients as well as keeping claims costs down for your company. SERVPRO® of River Oaks is a highly qualified and trustworthy company that fill many needs to your clients when they find themselves in the middle of a fire or water loss.
TIMING
Arriving at a loss in a timely manner reduces damage and therefore reduces the cost of restoring damaged property. An immediate response is vital to limiting damage, and SERVPRO® of River Oaks strives to arrive on the scene as quickly as possible. This falls in line with taking care of both the home or business owner in conjunction with limiting costs for the insurance provider.
PRETESTING
Replacing property is far more costly than restoring property. Pretesting is a necessary step in the restoration process to determine the level of damage and dictate the necessary actions to begin restoration. A lack of pretesting could cause the quality or scope of the work to diminish which leads to unhappy clients. Your SERVPRO® of River Oaks professionals will always pretest the site in order to determine the extent of damage and the proper course of action to restore the property.
TRAINING
Proper training is ideal for providing your clients the best service possible. Your SERVPRO® of River Oaks franchise professionals are trained to industry standards in Fire and Water cleanup and restoration. Additionally, SERVPRO® of River Oaks hosts continuing education classes available periodically to insurance professionals as well as our franchise professionals.
Timing, pretesting, and training are just a few of the reasons that insurance professionals and companies can trust SERVPRO® of River Oaks to take the best care of their clients while limiting costs by restoring in place of replacing property.